Carrier oils are extracted and manufactured from plants. These oils are called so because they have a distinct use of diluting essential oils and then 'carry' them perfectly on your skin, with the majority having little fragrance or non-fragnanat.
They work best alone or in combination with other suitable oils to properly nourish your skin. Carrier oils are a go-to ingredient for the skin due to their unrivaled natural composition, whether used alone or as a base with any skincare product. They are easily available at Essential Oil Manufacturer in Kannauj, also known as Perfume city of India.
How Can Carrier Oils Benefit Skincare?
The right carrier oil for your skin type is beneficial in the right way to your skin. For example, if you have oily skin, lightweight jojoba oil is the best option. If your skin is dry, however, avocado oil is a good choice because it is high in fatty acids and has an occlusive nature.
One of the most important advantages of carrier oils is regeneration, which means they are excellent for healing wounds and preventing scarring. Carrier oils are beneficial in effectively nurturing dry or mature skin. The oils are extremely effective at removing sun damage, dark spots, and sensitive or broken skin.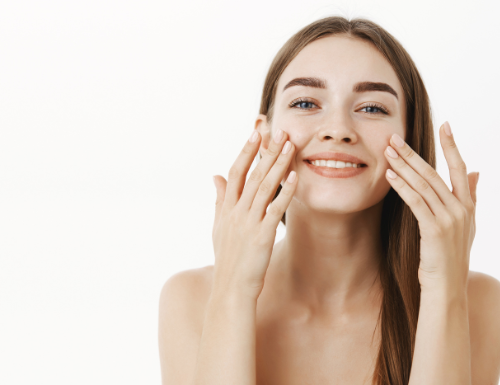 Carrier Oils for Various Skin Types
It is critical to determine which carrier oil is best for your specific skin type. Because carrier oils have numerous beneficial properties, always choose the best oils to make your skin glow and effectively healthy.
For Dry Skin: Carrier oils are made from plant seeds. They have known to moisturize the skin because it deeply penetrates through your skin layers and deeply absorbed into the skin. It contain Vitamin A, which helps to nourish the skin by keeping it moisturized and hydrated throughout the day. They even soften and soothe the irritation of dry, sensitive skin.
For Oily Skin: Jojoba oil is hands-down the best for oily skin. This Carrier Oil has anti-inflammatory properties and aids in skin balancing. Vitamin E in Jojoba oil acts as an antioxidant, essentially blocking free radicals from the body and aiding in the slowing of the aging process. It even maintains the ph levels of the skin, making it appear more youthful and refreshing.
For Sensitive Skin: There are many carrier oils that are suitable for all skin types. One of the best carrier oils for sensitive skin is sweet almond oil. This oil contains all of the necessary fatty acids, Vitamin E, and Vitamin A, all of which are beneficial to sensitive skin. Carrier oils are extremely effective in treating all skin conditions, including Eczema and Psoriasis.
For Combination Skin: We frequently look for carrier oils that are good for skin and can be used on combination skin. Sunflower oil is an excellent oil for combination skin because of its natural balance and is neither too heavy nor too light. This oil can be used in a variety of ways. For the best results on your skin, incorporate sunflower oil into your daily skincare routine.
Read more about Skincare Routines
Carrier Oil's Skin Care Advantages
For Acne-Prone Skin: Coconut Carrier Oil has incredible properties, including Vitamin E, antioxidants, and natural fatty acids, which aid in hydrating the skin and nourishing the hair. Coconut Carrier oil's natural healing properties help in reducing acne and rejuvenating the skin's glow, making it ideal for acne-prone skin.
For Skin Tightening, Lightening, and Elasticity: Grapeseed oil is the best carrier oils for overall skin tightening, lightening, and elasticity. It contains special compounds that work hard to remove dark spots, pimple scars, and tighten skin.
For Dark Spots & Scars: Rosehip Oil has been found to be an excellent moisturizer for the face, allowing it to glow while also removing unwanted dark spots and scars. The oil has powerful healing properties and can help you get rid of dark spots and scars on your skin.
Argan oil is a carrier oil that is very useful and effective for treating skin conditions such as eczema and psoriasis. It is high in Vitamin E, which helps to improve the overall metabolism of the skin and reduces inflammation. Anti-inflammatory and antiseptic properties are found in an argan carrier oil.
Face Wrinkles: Carrier oils such as lavender oil and jojoba oil are excellent for reducing facial wrinkles and other signs of aging. These carrier oils help to rejuvenate the skin's youthfulness and make it look healthier and more radiant.
Black cumin seed oil is an excellent skin oil for stretch marks and wound healing. Its anti-inflammatory and antibacterial properties make it ideal for wound healing and stretch mark reduction. It effectively heals wounds and burns.
Popular Carrier Oil for Skin Care
Carrier oils are used in skincare because of their healing and nourishing properties. They are extremely beneficial in revitalizing the glow of skin and making it appear healthier. With the help of suitable carrier oils for your skin type, you can easily get rid of any type of skin issue.
Jojoba Essential Oils
Jojoba oil is well-known for its numerous benefits. It is high in Vitamin E and B-complex vitamins. These vitamins aid in the repair of damaged skin and the relief of facial irritation.
This Carrier oil is anti-inflammatory and suitable for all skin types. It has a light aroma and never clogs the skin's pores.
Many people claim that the Jojoba Carrier oil relieves the symptoms of acne and eczema. It's in my face serums and hair nourishing products.
Rosehip Carrier Oil
Rosehip oil contains antioxidants, a high concentration of essential fatty acids, and a variety of skin-nourishing vitamins. It is an excellent alternative for skincare products.
It is a natural remedy for reducing the signs of aging and sun damage. Aromatherapists and skincare professionals frequently use rosehip seed oil. It absorbs into the skin without clogging pores.
Moroccan Argan Oil
Argan oil has a number of restorative properties, including the ability to fade scars, treat acne, and soften the skin. Argan Carrier Oil is rich in fatty acids and vitamins and minerals.
It can be used as a moisturizer because it does not clog pores and also the skin easily absorbs it. Argan oil can be found in a variety of products ranging from anti-aging creams to shampoos. It has a long shelf life and is extremely beneficial to the skin.
Neem Oil
Best known for its skin healing properties, Neem oil is mostly use as a carrier oil in all types of skin care treatments. Neem oil has strong antibacterial properties and essential fatty acids. But because of its strong and harsh fragrance, it's less suitable to be use as a moisturizer.
Neem Carrier Oil is uses for homemade scrubs, salves, and deodorants. It is a good carrier oil that helps in providing relief from skin irritations, redness, or inflammations.