Deep conditioning treatments and rice water rinses are among the growing number of hair care essentials. What is the most recent hair product that is causing a stir among fans of beauty? lubricants for the hair. There are many ways to incorporate adaptable oils for stronger, healthier hair, including infusing conditioners with essential oils or incorporating them into your daily massage routine.
Best organic essential oils have long been used for therapeutic and cosmetic purposes. They are now present in a lot of shampoos, serums, and other hair care products.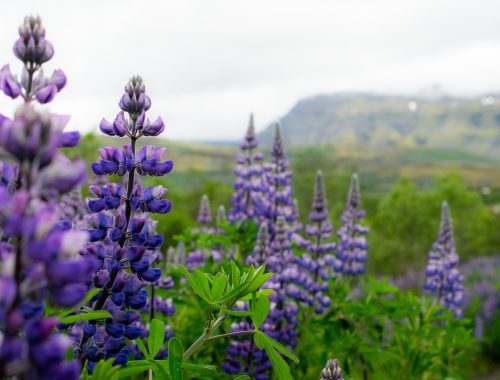 What is Lavender Oil?
Lavender has been used for thousands of years to treat a variety of hair and skin issues. Lavender essential oil can assist you with a number of common hair and scalp issues in addition to giving your self-care routine a tranquil, spa-like atmosphere.
Distillation, a method that concentrates and extracts the plant's advantageous elements, is how lavender essential oil is made. Its popularity is due to both the plant's use in cosmetics and its reputation as an economical and environmentally friendly plant.
Why Does Lavender Oil Help Hair?
The most distinctive quality of lavender, in addition to its lovely purple color, is its divine aroma. The most popular application of lavender oil has been shown to have healing properties and can help with pain reduction, particularly headaches and migraines, in addition to these apparent benefits.
The results of using lavender essential oil for hair development as a beauty aid won't leave you unsatisfied. In addition to promoting hair growth and reducing dandruff, lavender oil also treats infections and irritated scalps. It works well as a scalp treatment because of its antimicrobial properties. Continue reading to learn more about the specific advantages of lavender oil for hair.
Benefits of Lavender oil for Hair
In addition to its lovely scent, lavender is known for its effectiveness in treating hair problems and is also thought to help with headaches and acne. Did you know that lavender can benefit your hair in a number of different ways?
Clears Dandruff:
One of the most common causes of dandruff is the yeast Malassezia, which causes irritation. The use of lavender essential oil moisturizes and nourishes the scalp. It is a very efficient, all-natural treatment for dandruff and hair loss due to this, as well as its antibacterial and anti-inflammatory properties.
Hair Growth:
The antibacterial properties of lavender oil help to increase the blood flow to the scalp while also nourishing and moisturizing the scalp, which reduces hair loss. As these conditions all contribute to hair loss, lavender oil is frequently used to treat insomnia, stress, anxiety, and depression.
Damaged Hair:
The sweet, flowery aroma of lavender essential oil is a wonderful afterthought. It is known for restoring smooth, silky hair to all hair types. Strengthening properties of lavender essential oils include analgesic and anti-inflammatory properties. Lavender oil is excellent for you if you have damaged hair.
Dry Hair:
Using lavender essential oil in a hair mask may give strands and the scalp shine and hydration. It's an easy way to give your hair a healthy, calming boost that also makes it smell great. Your hair follicles and scalp are hydrated and fed by it. All hair types, including greasy and frizzy hair, can use it.
Hair Loss:
Aging is frequently linked to hair loss, but this is not always the case. Androgenetic alopecia, a common hair loss condition, is prone to affect men in their early 20s. Chemicals in lavender oil help the scalp's blood circulation. It works well to increase the quantity and depth of hair follicles.
Frizzy Hair:
Lack of moisture in the hair is the main cause of frizzy hair. Isn't that absurd? When tresses are tapped out, the cuticle becomes tough. Due to the rough exterior layer of the hair, moisture from the air can enter the strands, causing swelling and frizz. More hair damage results in more frizz. Deep moisturizing properties of lavender oil are well known to help with frizz control.
Grey Hair:
The first thing that will draw your attention is the heavenly scent of lavender oil. Given that it is used in treatments for grey hair, lavender essential oil is without a doubt the best essential oil for grey hair. It darkens hair without causing much discomfort or itching on the scalp after treatment.
Greasy Hair:
To prevent scalp itchiness, which activates sebaceous glands, gritty hair needs a shampoo with sebum-regulating qualities. Include it in your hair care regimen to aid in strengthening. Lavender oil's moisturizing properties aid in controlling the sebaceous glands on the scalp. It avoids making hair greasy.
Lice in Hair:
The most upsetting hair issue is head lice. Lavender oil's powerful antibacterial properties have been used to prevent head lice. Because of its potent antiseptic qualities, lavender oil can be used as a natural, homeopathic preventive for head lice. Even the scent of lavender oil is said to repel head lice.
Low Porosity Hair:
Low porosity hair affects a large portion of the population. Here to help is lavender oil. You can finally keep moisture in your hair until your next wash because it has natural moisturizing properties that enable it to create a barrier of protection around your hair. Lavender oil has amazing benefits that thicken your hair and treat your scalp in addition to hydrating because of its mineral structure.
Receding Hair:
As you age, it's normal for your hairline to rise a little above your brow. In order to encourage hair growth and stop a receding hairline, lavender oil is used in combination with a carrier oil. If you have a receding hairline, adding lavender oil to your hair care routine can be very beneficial.
Hair Thinning:
As we age, our hair begins to thin, and the opulent mane we once had is no longer present. Lavender oil's chemical components support cell growth and reduce inflammation. The number of hair follicles and strength of the hair shaft are both increased by applying lavender oil topically. These elements work together to reduce hair thinning.
As we've discussed throughout this post, using lavender essential oil in combination with the appropriate carrier oil may have amazing benefits for the health of your scalp and follicles. There is something for everyone, from enhancing blood flow and circulation to enhancing the natural oils on your scalp with vitamins and nutrients. In addition to promoting hair growth and strengthening follicles, it also soothes and cleans the scalp due to its anti-inflammatory and antibacterial properties.