Ever considered combining the law of attraction with essential oils to manifest your desires? This much is accurate. With the additional help of essential oils, you can easily change your mood and fill your mind with positive ideas.
Manifestation starts when you reach that unreachable state of love and bliss. What essential oils should you start using when you want to incorporate them into your manifestation practice? For attracting success, love, wealth, and body positivity into your life, we have essential oils. If this has piqued your curiosity about using essential oils for manifestation and you want to learn more, continue reading.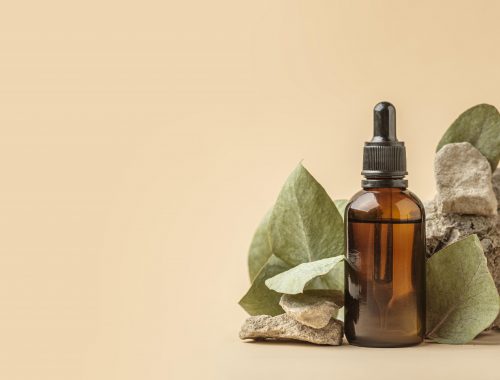 Where to get?
These essential oils are very easily available at essential oil suppliers or even at Pure carrier oils wholesalers in any desirable quantities, for a happy manifestation.
Top 5 Essential Oils for Manifesting 
More is better in terms of manifestation. You can use essential oils along with affirmations, journaling, and inspired action to improve your capacity to attract your goals.
1. Clary Sage Oil
The essential oil of clary sage is thin to medium viscous and has a reviving herbaceous aroma. When pursuing a goal, this essential oil enhances one's creativity and concentration. It stops mental chatter and promotes happiness and peace.
This essential oil has euphoric, aphrodisiac, antidepressant, and calming effects. Your dreams will be strongly evoked by clary sage essential oil. It is associated with psychic sight and helps you determine what you want to manifest.
2. Frankincense Essential Oil
The frankincense essential oil has a thin consistency and a pale-yellow color. This essential oil fosters a profound sense of inner tranquility and promotes a positive atmosphere.
The scent of balsamic and wood is very strong in frankincense essential oil. It opens up a channel for you to communicate your desires to the divine directly through the cosmos. It assists in letting go of constricting ideas in addition to raising awareness of your desire and goal.
3. Ginger Essential Oil
There are calming, anti-inflammatory, warming, and purifying effects of ginger essential oil. It is steam distilled and has a thin consistency. The aroma of this essential oil is cozy and smoky. It increases self-esteem and inspires people to make their ideas a reality.
Ginger essential oil's energizing and revitalizing qualities boost energy and promote wellbeing and vitality. It gives you the power to take charge of your life and stop relying on the approval or support of others in order to achieve your objectives.
4. Myrrh Essential Oil
The color of myrrh essential oil ranges from golden-yellow to brown, and it has a medium viscosity. The aroma of this essential oil is warm and earthy. It helps people let go of stress and negativity. It reduces anxiety, lifts the spirit, and soothes stress.
This essential oil encourages us to choose the best path for achieving our objectives by pointing us toward our inner wisdom. By using myrrh, you can connect to a higher vibration and open a channel for psychic development and spiritual attainment.
5. Bergamot Essential Oil
Bergamot has a thin, golden-green consistency, an aroma reminiscent of citrus fruits, and a pale color. Bergamot essential oil has well-known sedative, analgesic, stimulant, and antidepressant properties.
The United States and the Mediterranean countries both use a lot of bergamot essential oil. It promotes healthy detoxification and rids the body of negative energy. This oil is regarded as the best for encouraging body acceptance and self-confidence.
Blends of Essential Oils for Manifestation
You can use our top five essential oils for manifestation more efficiently if you are aware of them. Try this amazing recipe if you want to set your intentions and reach your goals or if you want to create love, wealth, and abundance:
Ingredients:
10 drops of jasmine essential oil
10 drops of clary sage essential oil
10 drops of ginger root essential oil
10 drops of sweet orange essential oil 
Directions:
step 1 Take a 10 ml roller bottle. Take away the roller ball.
Step 2: Add each essential oil one drop at a time.
Step 3: Add more coconut oil. Put the roller ball away.
Step 4 use the manifestation blend.
Step 5: Use it every day or as needed to manifest.
How Can I Manifest With Essential Oils?
You may have heard that scent is the "language of the subconscious mind," which is why essential oils, which are well known for preserving happiness and boosting energy, are extremely helpful for influencing your subconscious and introducing abundance-related imagery. You can use them as a roller bottle in your manifestation routine for a more effective calming effect. It can be applied topically or diffused into the air.
Conclusion
You can select which essential oils to use for manifesting based on what you're trying to attract and where you are along your manifestation path. The quickest and easiest way to raise vibration, elevate mood, and achieve a state where manifesting is simple is by using essential oils.